Clean Out Blocked Septic Lines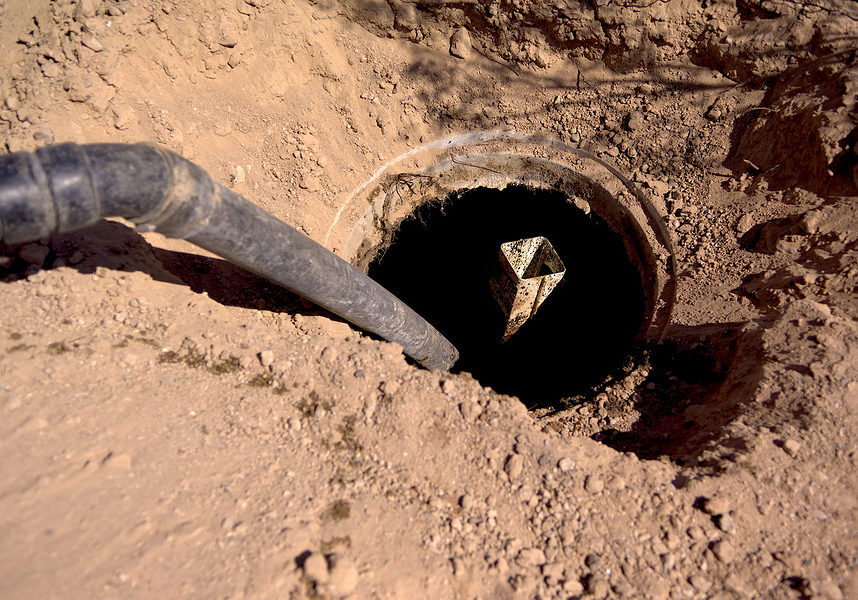 There is an argument to be made that we as septic professionals are guilty of misinforming people about septic systems. We are not just saying "we" as in New Haven Septic Service Pros, it is a "we" that encapsulates the whole industry. A lot of times when we talk about septic solutions we tend to focus too much of the intention on the different repairs and procedures that we can do to the tank and we tend to forget about the other parts of the system. Most notably we forget that septic lines can also get clogged up and we are going to need to fix the issue!
Knowing How To Spot Blocked Lines
Some of the symptoms that can lead us to believe that you have a clogged or leaking septic line can be spotted by anyone. We have talked a lot about the puddles that can form randomly. If you have certain parts of your lawn that seem to sink this can also be a sign of a leak. At times when we actually come in and inspect the septic tank, we will notice that the tank is actually fine, but there is still something wrong with the system. That is when we can focus our attention elsewhere!
How Are We Actually Going To Clean Out A Specific Line?
That is just the thing what we like to do is find that specific line that is having the problem. A lot of times people that don't have the experience will try solutions that incorporate the entire system. We are not saying that it is bad that you push a drain snake through each pipe and try to clear out the debris from each line when you are already there. Being able to spot the specific line that has the problem and clean that out individually is going to be the best way to provide a solution in our book!
Pouring Drano Or Liquid-Plumr
We know that many people like to be proactive and solve their problems on their own. A lot of times though we would say that you would have to spot the problem first before you tried anything that you could consider a solution. For the most part when people have this type of problems one of the first things that we are going to recommend is to not use foreign chemicals in the drains. We really can't know exactly what type of chemical reaction these could have when mixed with the chemicals in the tank or whatever the problem may be. So, as a general rule, we don't recommend those solutions!
Are Major Repairs Required?
The reason why we always talk about inspections first then we are going to set up plan is precisly that we want to give you options. If we believe that we can avoid major repairs we are going to want to do so. We know that having to dig up your septic lines could put you on the hook for more money in landscaping and other issues. We would never put you on the hook before going through all of the options that are out there for you. Find out much more details about us.